I wouldn't put this product out if I didn't believe in it. It is what I believe and what I teach.
Ultimately, you as a hitter or your son/daughter/hitters need to go through a process to develop their mechanics and approach at the plate. This process will involve failure and commitment.
I feel I've done my due diligence and have invested a lot of time and energy to explain WHY and not just throw stuff out there.
If you purchase this product and don't think it is valuable, let me know. I'll give you a refund.
Elite Swing Mechanics Book + Instructional Videos
$50.00
Please see the terms for the money back guarantee below.
Thank you,
Bobby Tewksbary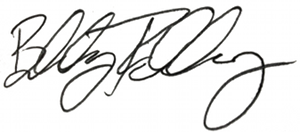 Terms for Money Back Guarantee
I want to make sure you truly receive the information in the book before requesting a refund. That is the point of the book after all! To get a refund, these are my terms.
You must read the entire book.
You must view all videos.
You must go through the entire 14-day email follow-up program AND participate in days 6, 7, 8 and 9.
You need to email me for clarification on any areas that you feel are unclear or if you don't understand the inform.
If you have done all of the above and still feel the book is not helpful, value and is in some way misrepresented, I will issue you a refund. To do this, you may contact me through the contact form.
Ready to buy?
If you are ready to buy the Elite Swing Mechanics eBook, click "Buy Now."